Owning a successful business requires more than hard work and skill in your area of expertise.  Your business must set up books, file tax returns, meet tax deadlines.   The most important information you must have about your business is how you are doing financially.
Let us help you to be successful by focusing on your business instead of worrying about taxes and bookkeeping.
                                                           Luann Wagnon
LMWTaxSolutions.com
Small business management counseling. Enrolled to practice before the Internal Revenue Service.
Don't waste any more time. Contact us today.
972-530-1040
We are here to help
L M W Tax Solutions can help you with your taxes, bookkeeping, and other financial issues
Individuals, Corporations, Partnerships
Monthly Bookkeeping
Tax Return Preparation
Payroll Reporting Services
Sales Tax Preparations
Texas Margin Tax Solutions
Loan Assistance
IRS Negotions
ABOUT l m w tAX sOLUTIONS
CONTACT US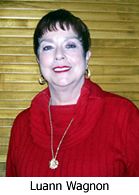 L M WAGNON TAX SOLUTIONS
Unlocking Tax Solutions
for Challenging Times

7602 North Jupiter Rd., Suite 107

Garland,  Texas 75044
p: 972-530-1040      f: 214-299-9333